Infrastructure to accelerate business, run cities and exceed expectations
SOLUTION
Network Design
iQSG works with leading vendors to build networks to help business accelerate strategy and operations.
As traditional infrastructure is changing, we teamed up with providers that are guiding cloud principles with network designs through open APIs, cloud automation features, and self service provisioning and deployment.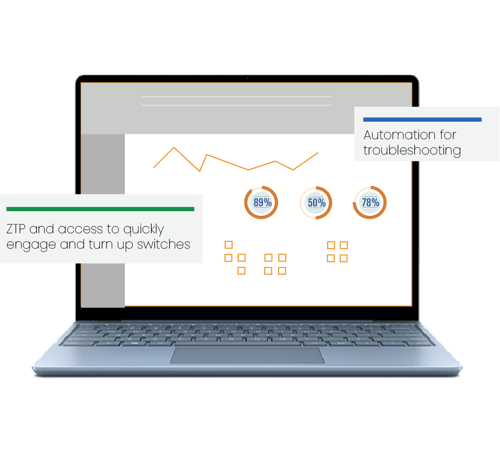 SITUATION
Providing native support for AWS Transit Gateway Connect to enable enterprise networks to cost-effectively and easily connect Amazon Virtual Private Clouds (Amazon VPCs) hosted on Amazon Web Services (AWS) to enterprise campus, branch, cloud, and data center networks across the private WAN or public Internet connections.
SOLUTION
Arista CloudEOS is a proven and familiar software routing platform based on open standards that leverages the popular Arista EOS® (Extensible Operating System) at its core.
IMPACT
This integration provides more seamless provisioning, increased scalability, and a 400 percent increase in available bandwidth per attachment. This enhanced capability can provide up to 50 Gbps of bandwidth with fewer resources (tunnels), and subsequently significantly lower cost.

SITUATION
To protect personally identifiable information (PII) and business operations and comply with PCI regulations, the SCP security team knew they needed a way to continuously identify, segment and enforce compliance.
SOLUTION
As soon as we saw and understood the power of the Forescout platform to bridge visibility and control security gaps – and of eyeSegment to noninvasively rectify segmentation shortfalls we knew that it was what we were looking for.
IMPACT
The Forescout platform was up and running and providing granular visibility in hours. It discovered a total of 1,400 endpoints – an average of seven to eight endpoints per employee, which made a significant impression on senior management.

SITUATION
Prime office space and new construction fill up fast in Dublin, but attracting tenants to legacy office space was more difficult.
SOLUTION
Dublin engaged in an innovative public-private partnership to realize its goal of upgrading Dublink to 100 Gbps and adding broadband to attract fast-growing businesses to legacy office parks.
IMPACT
"We've been successful in creating an economic vortex of activity," says McCollough. "When we ask new businesses why they came to this legacy office park, they say they heard about Dublink and the 100 gig project and they want to be close to the other businesses that are in it."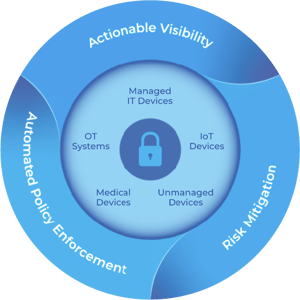 SOLUTION
Network Visibility
Our network access, visibility and segmentation suite discovers all IP-connected devices-without requiring agents. It provides in-depth visibility into those devices using a combination of active and passive discovery, profiling and classification techniques.
SOLUTION
Network Trust
Today, a zero trust networking approach to security can be paramount for organizations looking to build a robust cybersecurity program. Irrespective of which device, application, or user is accessing an enterprise resource, zero trust focuses on complete visibility and control over all activity on the network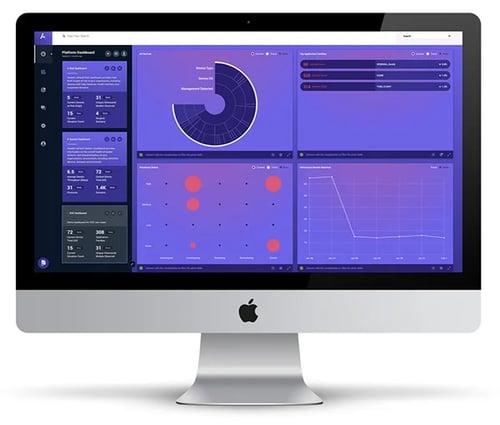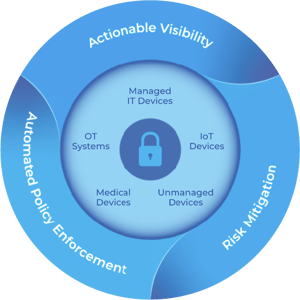 We help clients make the network a shining star
Not the normal "guilty until proven innocent"