Connecting People to endless possibilities
VOICE
UCaaS
The introduction of work from home in recent times accelerated the use of UCaaS and the benefits of an easy to scale full collaboration platform.
Advancements in chat, live transcription, collaboration and uptime have skyrocketed on some of the leading platforms.
Submit an Interactive Assessment with us to determine which platforms you should consider.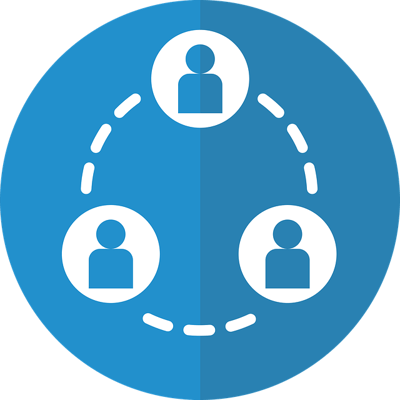 KEY ENHANCEMENTS
New in UCaaS:
Transcription
Capture text from voice or meetings and offer hearing disabled employees an opportunity to visually see the conversation live.
All in one
As an employee have meeting, phone, chat and file sharing all on one dashboard. No need to jump from app to app.
Information at fingertips
Enabling agents and employees to have customer information can help speed up interaction as well as improve the relationship on the phone between parties.
Easy for IT
Enhancements to platforms have made centralized UCaaS systems more easy to use, deploy and manage for IT teams.
FROM THE FIELD
Recently asked questions.
What if I don't have a large IT team?
Solutions have been built with the business user in mind. There are many platforms but if you take our assessment below, we will help point you to the solution best for YOU. https://www.gopathfinder.net/apex/LeadForm?formid=a0v60000005wcYf&accountid=0010z00001YLZ2e&a116000000KNBHaAAP=Jenna%20Fullenkamp&a116000000KNBFLAA5=Jenna%20Fullenkamp&a116000000KNBFMAA5=jfullenkamp@iqsg.com&a116000000KNBFKAA5=5133140193&a110z00000NaqcVAAR=jfullenkamp@iqsg.com&a110z00000NaqcLAAR=Jenna%20Fullenkamp
I already use MS Teams
Great, we can help you move the full business to a MS teams calling plan. Even if you have a contact center footprint we have offerings to pull it all together.
But will subscription cost more?
Today, many legacy systems have year over year support which is still being renewed. That cost coupled with parts, time and headache, the price of an integrated (and consolidated) system can end up being cheaper.
Collaboration is crucial - we help make that easy